May 8, 2019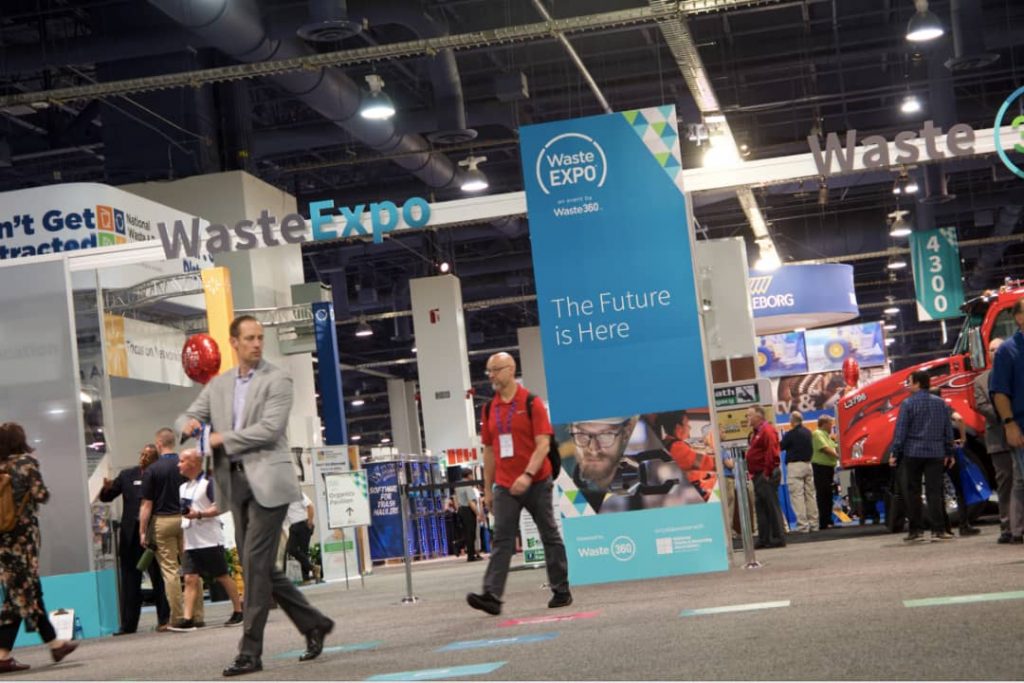 We attended WasteExpo in Las Vegas last week. It is the largest industry event in North America for waste and recycling businesses. It gave us a chance to visit old friends and make new ones.
Service providers spoke about the strength of the waste industry, driven by sustained growth of the overall economy. Pricing has ticked up to a decade high and underlying waste volumes have held steady. Solid waste is now a $74 billion business in the US.
However, recycling is still a major issue. With meager recycled commodity prices and no signs that the Chinese market is coming back, all the focus is on restructuring contracts with municipalities, lowering operating costs, and reducing contamination in recyclables through customer education and greater automation.
With record low unemployment levels in the US, the industry is plagued with labor shortages. A number of suppliers are offering innovative automation solutions. The show floor had many sorting robots and demonstrations of artificial intelligence technologies. It is a mad race for market share in this emerging market. While this is not an industry known for being particularly customer centric, we also heard many service providers talking about technology investments to improve customer experience and making it easy to do business with them.
M&A activity has continued to increase, driven by large publicly-traded companies. Supported by strong cash flow from operations, many of them are reinvesting heavily in the industry. On the flip side, with aging owners, increasing business complexity, limited diversification, labor issues, and sweeping digitization, many smaller companies are dealing with difficult sell vs. invest decisions.
We are looking forward to WasteExpo 2020.