June 20, 2019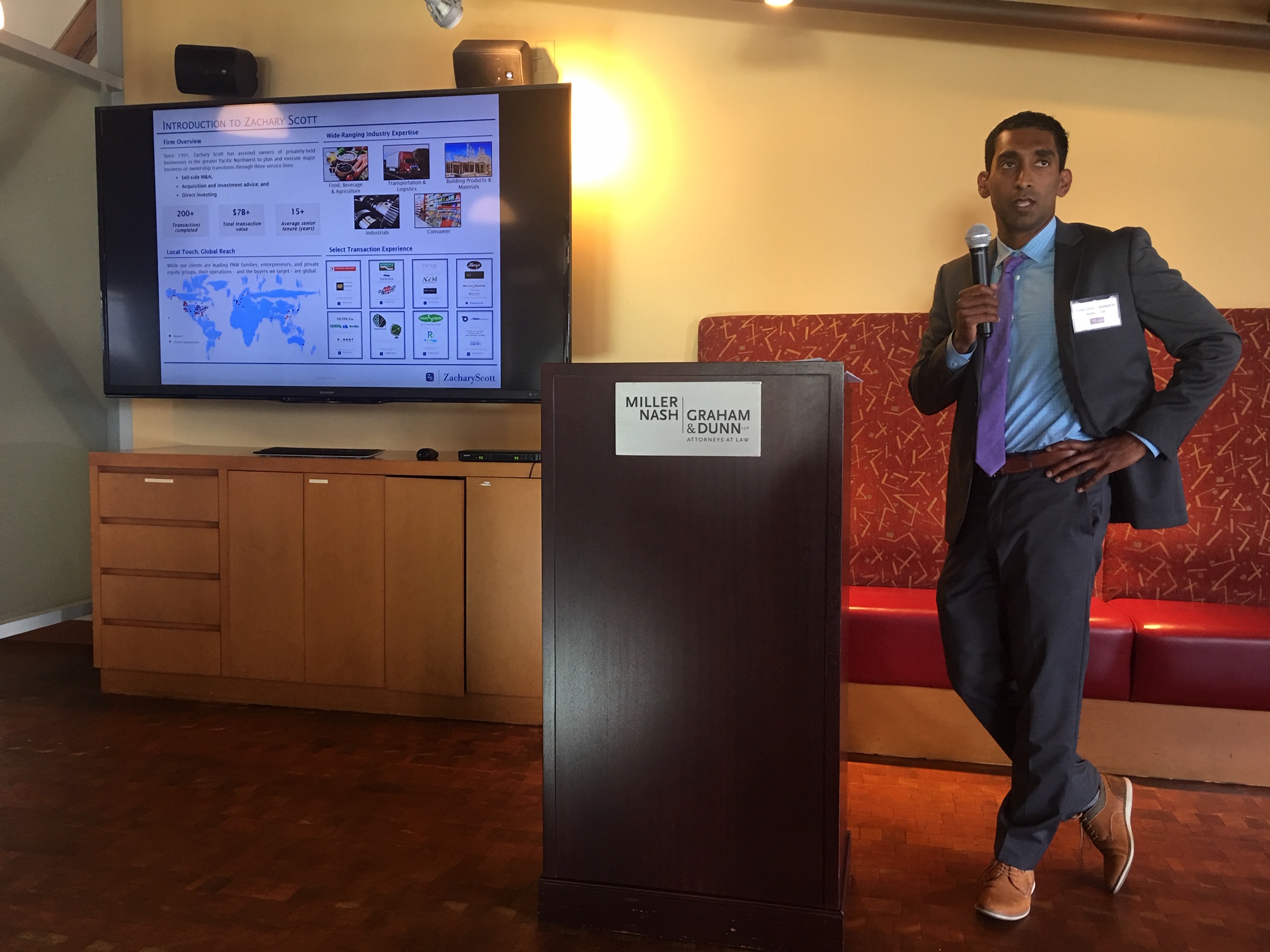 We want to thank our friends at Miller Nash Graham & Dunn LLP and the International Franchise Association for hosting a seminar on franchising and private equity. With over 50 local franchisors, franchisees, and service providers in attendance, it was a great discussion on how private equity is investing in the growing franchise industry – with Nathan Chandrasekaran from Zachary Scott as the keynote speaker.
Thanks to Josh Piper and Cara Lowrance for hosting and organizing the event!
For more information about Zachary Scott's growing consumer products and services practice, please reach out to Nathan (nchandrase@zacharyscott.com) or Brian Bergsagel (bbergsagel@zacharyscott.com).