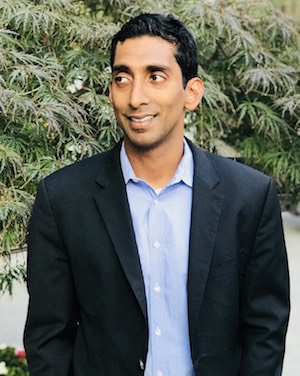 Zachary Scott is pleased to announce the hiring of Nathan Chandrasekaran as a Partner based in Seattle. Nathan will focus on expanding the firm's service offerings on behalf of its clients.
Nathan brings almost two decades of private equity, investment banking, strategy and management expertise. Prior to joining Zachary Scott, Nathan spent over ten years at TZP Group, a NY-based middle market private equity firm with $1.3 billion of assets under management. As a Managing Director at TZP, Nathan was involved in all aspects of the firm including deal sourcing, screening new investments, executing transactions, managing portfolio companies, fund-raising, and other general firm operations. He led several industry verticals and was a board member of numerous companies, including Lift Brands (franchisor in the health & wellness industry), The Dwyer Group (now called Neighborly; a franchisor in the home and repair services industry), DLT Solutions (IT services company), and BQ Resorts (hospitality company).
Prior to TZP, Nathan spent several years at Merrill Lynch in the media and telecom investment banking division. Prior to Merrill, Nathan was a strategy consultant at inCode Wireless (now a division of Erricson). Nathan started his career as a business analyst at Deloitte Consulting.
Nathan holds an MBA from Northwestern's Kellogg School of Management and a BA in Neuroscience from Bowdoin College.
About Zachary Scott
Zachary Scott was founded in 1991 with a simple goal – be a trustworthy partner and advisor for privately-held business owners and managers to help them build their businesses, access capital, and monetize the equity value they have created. Zachary Scott brings an uncommon blend of knowledge and skills in finance, tax, legal, accounting, forecasting, data analysis, strategy, and negotiations to each client situation and applies them creatively to achieve superior results. Family offices, private equity firms, and Alaska Native Corporations have employed Zachary Scott for advice on acquisitions, development plans for portfolio companies, arranging financing, and sales of businesses. Trust is our foundation; it has been built through decades of experience, hundreds of appreciative clients, and more than $7 billion of successful transactions. For more information, please visit our website at www.zacharyscott.com.